iTunes Tidal Google Play Store
SIR SPITS IS A YONKERS EMCEE & HIP HOP VETERAN THAT HAS BEEN SPITTIN AND RECORDING FOR A DECADE.
He is also founder and host of the critically acclaimed HIP HOP entity/movement/podcast/label called "The Dojo", which collaborates and showcases the finest underground HIP HOP talent out there. SIR SPITS' lyricism is top notch, easily delivering a cornucopia of flows, a plethora of syllables, mind-blowing metaphors, and nonstop word play that produce one substantial outcome: BARS.
SIR SPITS – HIP HOP (Official Album)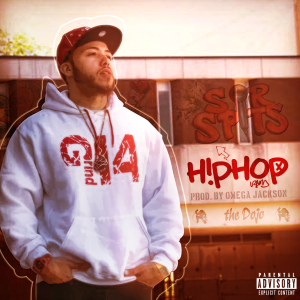 Check out SIR SPITS' latest project entitled HIP HOP which brings HIP HOP BACK by incorporating all aforementioned information and MORE! Buy Now!
DOWNLOAD: ITUNES
STREAM: SPOTIFY | SOUNDCLOUD
New: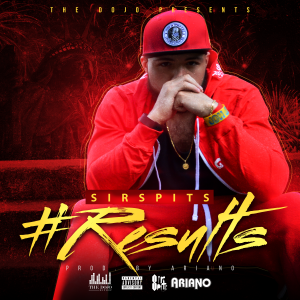 SIR SPITS EPSILON-144 INTERVIEW
Stream:
Download: AVAILABLE ON ITUNES!
Music Videos:
Cyphers:
Grind Mode Cypher
Full link:
MainStream Ready Cypher:
Full link:
https://www.youtube.com/watch?v=p6JI8JsfY48
Yonkers Cypher:
Official Album: (HIP HOP)
Download: ITUNES
Stream:
Mixtapes:

Freestyles/Singles/Features:
Unofficial mixtapes: SIR SPITS REVERBNATION
SS1 https://www.reverbnation.com/2199064/album/148785
SS2 https://www.reverbnation.com/2199064/album/148789
SS3 https://www.reverbnation.com/2199064/album/148791
Fitness Video (Lyrical& Physical):
Host of Dojo Interviews:
Necro:
Percee P:
Average Homeboy Blazin Hazen:
Live shows: HYPEMAN, SOLO
https://youtu.be/n_hk_89iUSY Harlem Nights
DETROIT
https://youtu.be/ruC4BiFzqTc (On stage with Royce da 5'9″)
Master of Ceremonies:

Radio:
Guest Appearances:
Host of The Dojo Episodes 1 – 9 (Pilot episodes) 10- 42 Official Dojo Episodes
Episodes 10-42 Official Dojo Episodes