NEW EP:
Omega Jackson – 914LordUnderground (EP)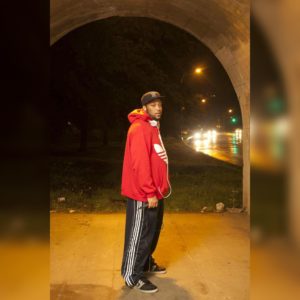 my name is omega jackson, i am a mc, rapper, producer, jack of all trades,
ill let ya'll write one for me but from the desk of the one and only Chris Lark
"A grimy beat & lyrical explosion with heart" might be a good description for a Neo-Garage/Alternative/Indie Rock flavored band but actually fits a talented underground East Coast Hip Hop MC named Omega Jackson better. Omega's self produced beats can often be a cool but murky, off kilter netherworld of music. And while one might expect some type of bizarre Kool Keith lyrical style to go with it Omega often stays close to the hard, dirty ground of real life subject wise when rhyming like on "war with reality" (from Lack Of Eye Contacts EP) "Yonkers Public" (from Vagrant Nomad Story) and harder-to-find rough gems like "due payments." Thankfully Omega can also spit some straight illness as other tracks like "joepyre" (from Lack Of Eye Contacts EP), "Looks Red" (from Vagrant Nomad Story) and "bipolar opposites" (another hard-to-find but fiery joint) prove.
Equally inspired by 1990's & early 00's Hip Hop classics like Organized Konfusion, M.F. Doom, Juggaknots, AceyAlone & Freestyle Fellowship, El-P & Company Flow and 1980's Hip Hop legends like KRS-ONE & Boogie Down Productions and Public Enemy Omega made Hip Hop a deep part of his life at an early age (Omega claims to have started beatboxing at age 6.) Omega later started down his MC path in the 1990's with a little known but legendary NY Hip Hop crew which also featured DJ Ian Head and MC Subtext called the NeoSapiens. While they never released any CD's, cassettes or even vinyl their unique brand of shine later made Omega a draw for concerts and to quote a blurb from www.reverbnation.com/omegajackson
"he shared stages with black anger,the slackers,the casualties,anti flag, justice system, billy club sandwich, choking victim, and legendary dj bobbito garcia,atoms family,home 33,imani izuru and sage franscis.(editers note, add the legendary price Paul, and the legendary Aceyalone….. thats right nigga
Now solo Omega musical journey is far from over. The road he walks is a complex, rugged and sometimes fun one with twists & turns of knife edged lyrics & maniacal beats. Prepare for a steel cage match of intense Hip Hop – Omega Jackson is comin'!