Spontaneous The Go Getta releases hustler's anthem "Gotta Get It"
Spontaneous The Go Getta aka SPT recently brings in the new year with a huge hustler's anthem for the masses called "Gotta Get It". This is the ultimate turnup song of the year! On "Gotta Get It", SPT shows you the grind and determination to making something from nothing. His story is about flipping packs, getting money, and feeding his family. SPT delivers 2 flawless verses over a high-energy Kid Flash beat. On the chorus, that showcases SPT chanting, "I just gotta get it, I just gotta get it", ties everything together very nicely, giving the listen something to sing-along to, and definitely one to keep on repeat! Let's get it!!!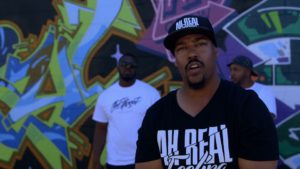 Fans can join Spontaneous The Go Getta on that hike to success by connecting with him on his social networking, all of which can be found below!
Twitter: http://www.twitter.com/sptmusic1
SPT on Facebook: http://www.facebook.com/spontaneousthegogetta
SPT on Instagram: https://www.instagram.com/realspt