Muzic King – Run Me That Money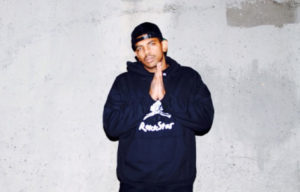 Muzic King is a rap artist, and music producer from Inglewood, California who's recently been buzzing all over the internet and social media. Run Me That Money, self produced by Muzic King is a lyrical hiphop record with a futuristic sounding trap production, but with a heavy hitting, west coast reminiscent, 808's bumping loud in the background. The record is uptempo and has allot of energy and apparently so does Muzic King.
Muzic King say's his inspiration behind this track was Lil Wayne circa 2003-2005, when Wayne was dropping mix tapes like the Dedication and Da Drought almost back to back. Muzic King plans to drop a new project in upcoming months before the end of the year, on his own independent label RokkStar.
Twitter.com/@iAmMuzicKing
Instagram.com/MuzicKing
SoundCloud.com/MuzicKing
FaceBook.com/MuzicKing
YouTube.com/RokkStarMoneyGang
MuzicKing.com