Interview With Hip Hop Artist GREENLIGHT
Born in the East Flat Bush side of Brooklyn better known as "The 90z", Rapper/Producer Didhe Bop aka Greenlight, moved to Decatur at a young age. He grew up in some of the toughest areas, learning to survive and evolve at the same time, "Living the life of a Young Savage… A Grown Man now acting up on these beats." Didhe Bop started rapping to — and for — the people. "Jay influenced my hustle, Puff influenced my swag, T.I and Jeezy motivated me to tell my story." Back in Brooklyn , DidHe Bop reunited with childhood friend Lo-Key Chinkz to create tracks with storylines to "enlighten the lil homies." The duo joined forces with Mayne Gretzky to form HARDHEADED MUSIC GROUP previously known as HARDHEADED ENTERTAINMENT and have released 2 super hot mixtapes so far, "Road To $ucce$$" and "Lo-Key Chinkz More Than A Mixtape."
Thanks for coming on to do this interview with us. Let's get it goin…
Tell me about your project
Hustler's Testimony: 1st Chapter. It's a solo project featuring some of my label mates Lo-Key Chinkz, Mayne Gretzky, Floss Fligg, and several other artist I have worked with throughout my journey.
Where are you from?
I was born in Brooklyn, East Flatbush the infamous "90z" FREE THE GUYz!!!!! at 13 my pops Moved to Atlanta and I went with him. Honestly I feel like I'm a little from everywhere because I represent the urban youth who is trying to be something or somebody with positive impact out here…
How old were you when you first got into the music scene? What got you started in music?
I recorded my first song at 15. I help co-found Hardheaded Music Group in 2013. pretty much I been involved in music production, marketing, promotion, trying find myself in the game for the last 15 years.
What were your ambitions when you first started? What are your goals now?
In the beginning, I just wanted to encourage other artists to be creative, once I got the opportunity to be recorded it had me hooked. I decided to tell my story and talk about the challenges of the underprivileged, my goals as a musician is to use my words and my story to provide hope for the future generations, leave an honorable legacy for my son.
How big was the biggest crowed you preformed for?
The biggest crowd I have performed for is 400.
What are the plans for the rest of the year music wise?
Imma let the music do the talking and let the universe delver whatever is in store for me.
How do you typically get psyched up for a gig?
Prayer and intense preparation with the assist from my team around me
Is it easier to get your inspiration from older bands or from bands more modern?
There is no doubt that the artist I heard growing up had a big impact on how I approach music making.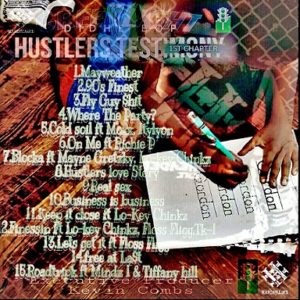 What's the first step when writing a new song?
I listen to the beat and what mood it sets, I try to bring a fair amount of thoughtfulness to the mood while ensuring that I put some light at the end. my life are my first example of my raps so however I'm feeling most likely dictates my thoughts.
What would be your dreams performance/venue?
Madison Square Garden.
Besides your own music, what genres and bands do you listen to?
I like Al Green, Marvin Gaye, Gerald Levert, generally R&B/Soul from the 80's and 90's and some of the 70's. rap wise dudes like wiz, Joe Budden, & Da Don Rocko make the type of music vibe too
Has stage fright ever been a problem for you? 
You have to want to engage with the crowd. You have to really want to please the crowd and take into account that they could be doing anything else anywhere else, but they are there to hear what you're providing.
How often do you rehearse?
I'm always practicing for the next performance.  Every day I try to dedicate a solid block of time to writing, editing, and also listening to the sounds that are out there.
Where do you typically rehearse?
I work on my music whenever and wherever I can. It's a little bit easier to be productive with other artists that's giving positive insight always.
Do you have any webpages?
Everything can be found at http://www.iamgreenlight.com
#EVERYTHINGSGREENLIGHT
Describe your show, visually and musically? How do you interact with the crowd?
I always try to show positive energy and get the crowd involved through movement and projection of my voice at critical times. Eye contact if possible make the fan feel personally exactly like your rapping to the which technically u are.
What advice would you give a less experienced artist, that you wish someone had given you?
Take your time to study techniques and learn the fundamentals of both music and business.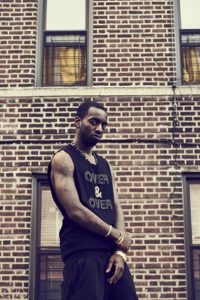 What is your favorite instrument?
I'm torn between the piano and the guitar but love the feel from drum bass as well. I make music I love it all!!!!
What are some of your good and bad traits as an artist?
Some of my good traits is that I'm able to produce and manage a lot of my own music being a graduate of SAE Institute New York. Having understanding and knowledge of the business is never a bad thing. My bad traits is would say, that I lack patience sometimes limiting the potential of the product sometime.
What genre is your music?
##TRAP
Why did you pick that particular style?
I picked that particular style of music because that's where I come from, what I rap about and that's where I am found on a regular.
Do you have any clips on YouTube?
MAYWEATHER https://youtu.be/2SRyoVwstmY
FREE AT LA$T https://youtu.be/1B3Wdzwapi0
GREENLIGHT https://youtu.be/GHtj2AJ5Dbo
Are you a part of any other musical projects?
#HHMG Hardheaded Music group "Road to $UCCE$$" AND Lo-key Chinkz "More than a Mixtape".
Tell me your biggest influences and which artists have inspired you to perform
My biggest influences are my family, Lo-key Chinkz, Mayne Gretzkey, Floss Fligg, my lil brother and lil CUZ #FREEKG being from Brooklyn artist like Jay-z, Fabolous, and Biggie influence me musically. artist like Master P,T.I., & Young Jeezy got major influence in the south and independent hustle and I took a lot of notes from them dudes.
Thank you again for doing this interview with us. Everyone go check this rising artist out via the links below…
https://www.facebook.com/HHgreenlight/
https://www.instagram.com/iam_greenlight/
https://www.youtube.com/channel/UCYogdAT9YZYgHXfHms-ZlBA
https://soundcloud.com/iamgreenlighthttps://twitter.com/HardheadedDidhe