ESPN Launches New "SportsCenter" Snapchat Show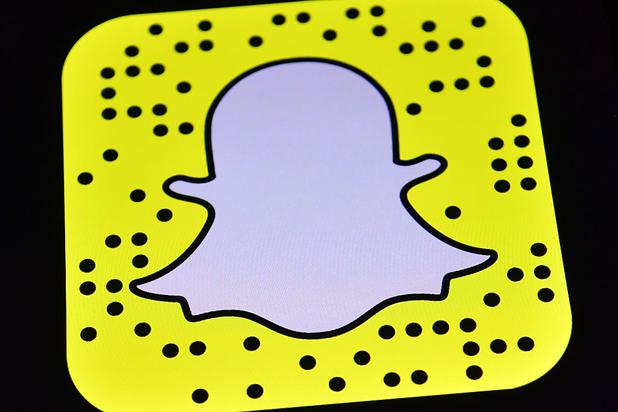 ESPN is launching a new version of their flagship program, "SportsCenter," which will air twice a day on Snapchat starting today, November 13th,, according to Variety. Each episode of the show will be about three to five minutes long.
The show will debut today at 5pm ET, and then starting Tuesday it will air on a regular schedule of shows available twice a day at 5 am and 5 pm ET on weekdays, and once at 5 am on weekends. Katie Nolan, who joined ESPN last month, will be the show's first host but she won't be the only one. According to Variety, "SportsCenter" anchor Elle Duncan, ESPN NBA commentator Cassidy Hubbarth, ESPN Radio host Jason Fitz, and comedian Cy Amundson will all have hosting roles.
The show will include highlights of the biggest games, but it will also focus on trending topics off the field. Additionally, it will cover a wider range of sports, expanding beyond the big four sports that are typically seen on SportsCenter.
Each "SportsCenter" on Snapchat show, featured in the app's Shows section, will have a single host, delivering an opinionated view on current events and happenings in the sports world.
ESPN Launches 'SportsCenter' Snapchat Show Under Two-Year Deal https://t.co/Gw1nNYAgXd via @variety

— Todd Spangler (@xpangler) November 13, 2017
The launch of the show comes just weeks before another expected layoff at ESPN. 
Sporting News' Michael McCarthy, reports that the latest round of cutbacks could come any time from now until early December. Anywhere from 40-60 employees may be laid off and it is expected to impact both on-air TV/radio talent as well as behind-the-scenes production staffers. 
RELATED: ESPN Cancels "Barstool Van Talk" After Just One Episode
According to Sporting News, ESPN's dwindling subscribers, their billion-dollar TV rights deals for the NFL, NBA and other sports, and expensive talent costs are driving the lay offs.
"ESPN overpaid for NFL and NBA sports rights at the same time it was losing 12 million subscribers due to cord-cutting. Those millions in lost subscriber revenue, while still paying the fixed cost of TV rights deals, are driving the continuing layoffs, according to sources."
ESPN looks to reinvent itself with a SportsCenter for Snapchat https://t.co/a7nNNTpaFg

— Engadget (@engadget) November 13, 2017
Go to Source
Author: Kyle Rooney
Powered by WPeMatico