[Dojo Hip Hop Exclusive] Interview with S.P.O.T.
Up and coming hip hop artist S.P.O.T., was born in East Flatbush-Brooklyn, New York. From a young age, S.P.O.T.'s parents exposed him to all types of music. They would play 45s and 12" LPs of many genres including Gospel, R&B, Reggae and Funk. In the early 1990s, S.P.O.T., then called SpotLyte, performed as a b-boy (break dancer) with a local group called Moe Dice. It was his involvement with them that influenced him to start song writing. The group was making a song based on A Tribe Called Quest's "Scenario" and encouraged S.P.O.T. to write his first verse. The group acknowledged his talent and recognized his thoughtfulness in his approach to writing; the alias S.P.O.T., standing for Strategy Produces Overall Thought, was conceived.
Thank you for doing this interview with us,
We want to commend you on your hard work so far, how did you start your career?
Thank you, My career started on my first trip overseas at a Virgin Records mega store in Rotterdam, Holland. DJ DCS was working at the store and asked me where I was from and if I was a rapper. At that point I knew I could write verses but I didn't consider myself an artist. Later that night I spit a verse for him on the phone, the next day he took me to meet D. Bell at what would become
Quiet Storm Studios Amsterdam, Holland. I put my first song together and recorded "Life is what you make it" and "What you mean to me", we've been on the grind ever since.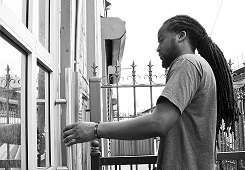 Can you speak on remembering music from back in the day that formed your love of music and inspired you to pursue it?
Definitely the LP's and 45's my parents would play during the weekend which included R&B, Gospel, Reggae and my neighbor who was a gifted musician. We were constantly surrounded by music.
Who are your TOP 5 Hip Hop Artist?
In no particular order, LL Cool J the MC, Rakim the prophet, KRS One the teacher, Slick Rick the storyteller
and WU Tang Clan the group
Do you have any clips on YouTube?
You can find my videos @Down2EarthRecords on Youtube and Vimeo
Let's get to know a little more about you and how you grew up in the music business?
I started as a b-boy for our local group. We did talent shows and also played basement and block parties.
Where does a majority of your inspiration come from? Older music or more modern music?
Older music always gets the creative juices flowing.
What are some of your recent releases?
My latest single "Around the World" was released on New Years Day and "ALIEN" was the last song I put out before the end of 2016
Where have you performed?
I've done shows throughout New York city and I also did an overseas tour in Europe.
What is your favorite instrument?
The guitar is the first instrument I picked up as a kid, I also like the drums and piano. One of those
elements has to be present when I listen to music.
How do you go about promoting your events events/music?
I have a publicist who handles my press releases and I also promote on social media
These days free music downloading has become the norm. It's a constant struggle for artists to make money from music sales. How do you feel about this?
You have to be creative as an artist. Give your fans what they want and they will support you.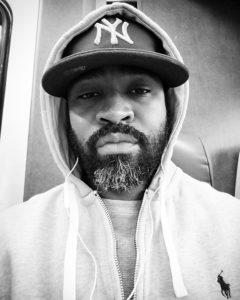 Where have you recorded at?
I've recorded at major studios and in the closet of a one bedroom apartment. I always say it's not where
you record, it's what you record.
What is your next music project/release?
The A&B Side by DJ Halabi feat. S.P.O.T. will be released on 3/3/17. Shout out to the UK!
Where can we find your music distributed to online major retailers like I-tunes, Amazon & more?
You can visit my website www.down2earthrecords.com
The links for my music on all the major online retailers is there also videos, free downloads, blogs and more…
What's the first step when writing a new song?
The concept, once I know what I want to say and where I want to go with a song the rest falls into place.
How old were you when you decided to pursue music as a career?
I was a sophomore in college when I realized that music was what I wanted to do for the rest of my life.
Where can we follow you online?
You can find me on social media under @SpotOner
Youtube: https://youtu.be/dFR6zuCI1ME
Soundcloud: https://soundcloud.com/spotoner/around-the-world
Bandcamp: https://spotoner.bandcamp.com/track/around-the-world
Twitter: @SpotOner
Instagram: @Spot.Oner
Facebook: @SpotOnerMUSIC
Website: http://www.down2earthrecords.com
Do you have any tips or advice that you would like to share with other aspiring artists?
Always follow your heart and surround yourself with people that have the same goals and aspirations.
Never give up on your dreams and believe in yourself at all times.
Thank you again S.P.O.T., we hope to hear more from you in the near future. Dojo Fam, show S.P.O.T. some love and follow this rising artist using the links above!