DJ Muggs Is Producing Albums For Mayhem Lauren & Roc Marciano. Here's A Taste (Video)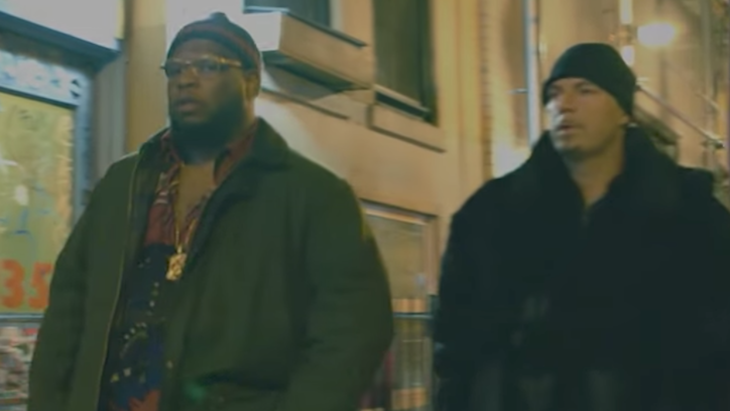 Outside of his multi-platinum group Cypress Hill and leadership within Soul Assassins, DJ Muggs has released a series of celebrated collaborative albums. Most notably, the Queens, New York-born, Los Angeles, California-based producer made 2005's chess-inspired Grandmasters with Wu-Tang Clan co-founder GZA. He has followed with albums from Planet Asia (Cali Agents, Durag Dynasty), Ill Bill (Non-Phixion, La Coka Nostra), and Sick Jacken (Psycho Realm). The independently released Grandmasters debuted at #180 on the Top 200 pop charts.
It appears that Muggs has his next collaborator. While a Roc Marciano tandem has already been confirmed, Queens' Meyhem Lauren is next up to bat. Action Bronson's longtime right-hand man, Outdoorsmen band-mate, and F*ck That's Delicious regular will release Gems From The Equinox on Soul Assassins, produced by Muggs. The album, presently without a release date, is confirmed to feature the late Sean Price, B-Real, Action Bronson, Conway The Machine, and others.
On video single "Street Religion," Muggs returns to his cold NYC roots with fellow Big Apple reps Meyhem and Roc Marci in tow. Blending archival footage of "Rotten Apple"-era N.Y., the trio seeks gritty exteriors to complement the rugged raps, and sample familiar to early Outkast Heads.
[embedded content]
Previously, Meyhem worked with another highly-respected veteran producer. In 2014, he released Silk Pyramids, a collaboration with D.I.T.C.'s Buckwild (O.C., Black Rob, The Game, Celph Titled). Earlier this year, Mey' self-released Piatto D'Oro. Last year, Lauren joined Bam-Bam and comedian/actor Wayne Brady in one of 2016's best freestyles.
Go to Source
Author: Jake Paine
Powered by WPeMatico