Ca$h & Khalil Tease Their Joint Project With "Pleasure"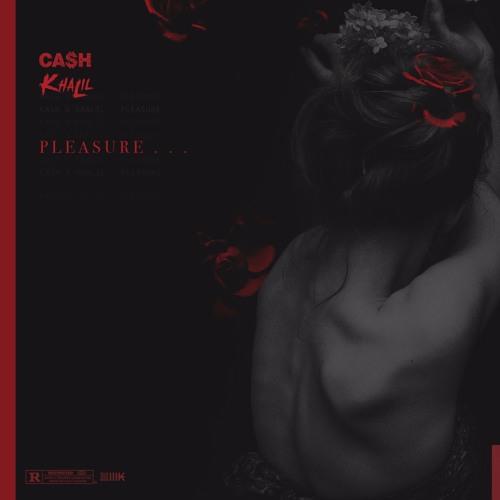 Ca$h of TK-N-Ca$h and Khalil have teamed up for a new track called "Pleasure." Both artists hover between rap and R&B in their vocal delivery, coming from opposing sides of the spectrum and challenging one another on the intoxicating track. According to the SoundCloud description, Ca$h and Khalil are working on a joint project, which given their chemistry on this record, should be a worthwhile endeavor. The track finds the two vocalists celebrating women and material things, two subjects that bring pleasure into their lives: "Michael dancin' on my bezel
No time to put you in my schedule / Diamond choker 'round my neck / It give me pleasure/ Moonwalking diamonds / They gave me pleasure / Vroom, push to start it / Gave me pleasure."
The two previously collaborated on March single "Hyp3beast." You can listen to the track here.
Khalil released his Prove It All project in August. The album is available to stream across all major streaming services. You can check it out here. Prior to that, he released freestyles to Tory Lanez' "Anyway" and French Montana and Swae Lee's "Unforgettable." The Sacramento singer continues to prove himself as a versatile artist. 
Look out for Ca$h and Khalil's joint project, which is still without a title, to be released soon. Let us know what you think of the first taste of the collab in the comments below.
Quotable Lyrics:
Michael dancin' on my bezel
No time to put you in my schedule
Diamond choker 'round my neck
It give me pleasure
Don't need no wings
This blue cheese gave me all the pleasure
Your baby mama say you extra
No pressure
She just smoked a whole P and gave me pleasure
Go to Source
Author: Trevor Smith
Powered by WPeMatico